Clinton Cards apologises over council estate card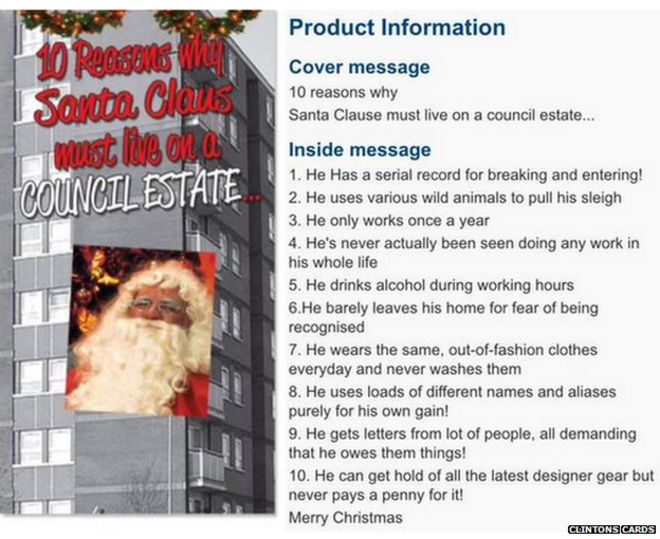 Clinton Cards has apologised over a card listing 10 reasons why Santa Claus "must live on a council estate".
Available online, it featured a picture of a tower block and Father Christmas and reasons including: "He has a serial record for breaking and entering" and "he only works once a year".
Following criticism on social media the firm said the card had been withdrawn.
"It is in no way reflective of our views and we apologise without reservation," it said.
Other alleged "reasons included, "He's never actually been seen doing any work in his whole life" and "He drinks alcohol during working hours".
In a statement on its website, Clinton Cards said: "We are investigating how this offensive card got through our quality control procedures, which we will review and tighten as a result of this incident. This was a mistake and we deeply regret the upset that this has clearly caused."
When it originally put it online, the £2.00 card came with a description that said: "This funny card is great for sending at Christmas time."
Funny definitely was not the reaction they got from many people.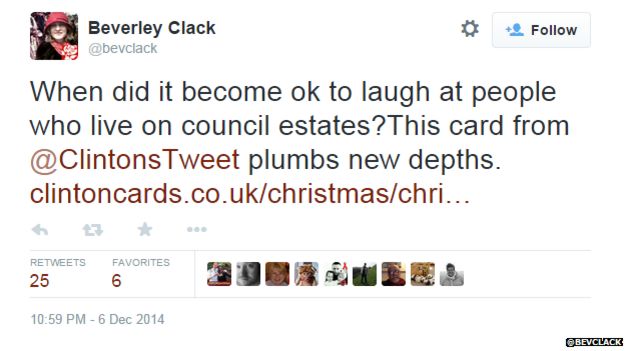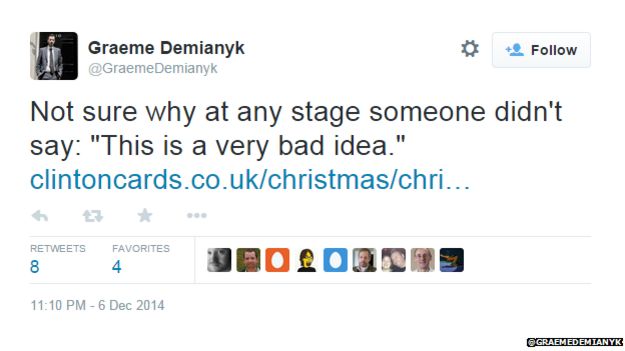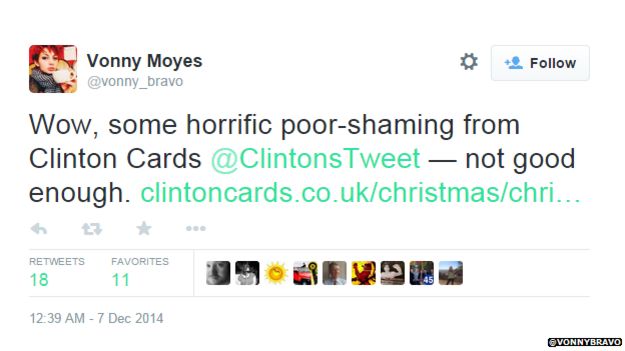 There has been lots of anger on the company's Facebook page too, with many demanding apologies.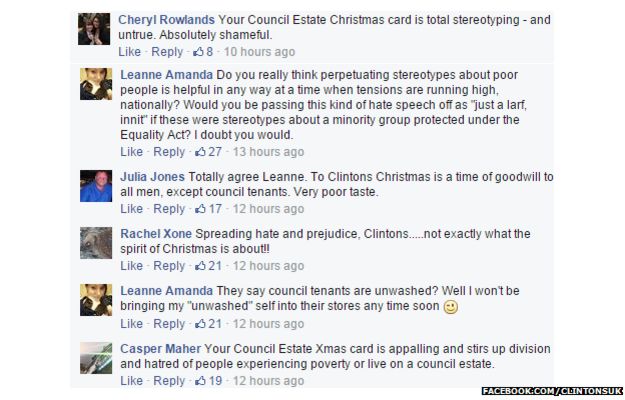 We've been trying to get in touch with Clintons but they have not yet responded.
However, the card has been removed from the company's website and instead now links to an apology.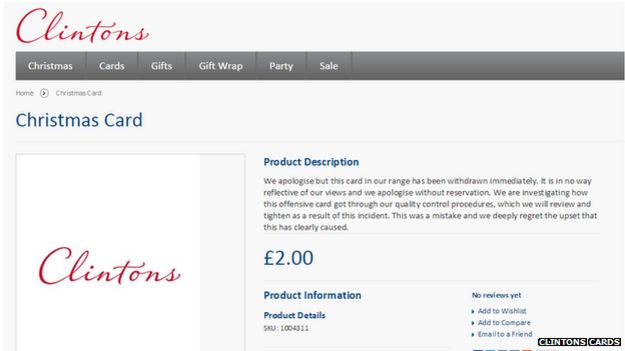 The Labour MP Kerry McCarthy Bristol East said it was in poor taste.
"What really struck me was how people I know, family, friends, and of course many of my constituents, who live in council houses and how they would feel if they went into the shop and saw that they were being portrayed as work-shy drunkards and thieving layabouts."
Suzy Stride, Harlow Labour Candidate for MP, said she was disgusted and insulted.
"Clintons cards should be embarrassed with themselves for thinking such a card was acceptable – there is a clear disconnect from reality if anyone believes that people that live on council estates behave like that.
"Some of the greatest gifting talent and potential is to be found on council estates," she adds.
But not everyone on social media was offended by the card.