Here's the Plush Horse Fucked by the Walmart Horse Fucker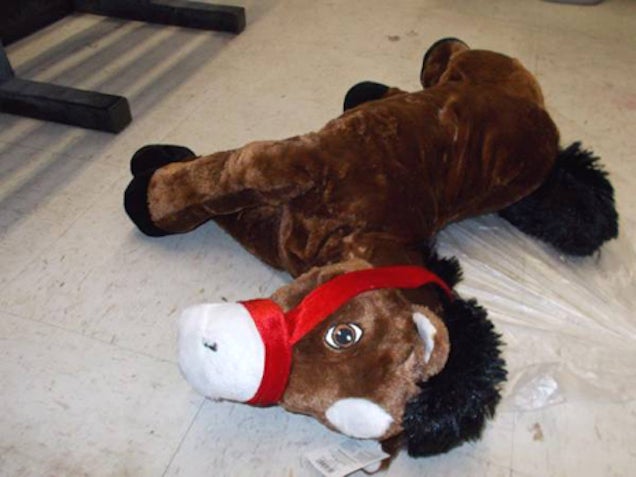 Yesterday, we brought you the story of Sean Johnson, a 19-year-old Floridian who was caught taking a stuffed horse off of a shelf at Walmart, masturbating with it in the bedding department, then returning it, covered in semen, to the shelf. Today, police released a photo of his equine paramour.
Good-looking stuffed horse! Nicely done, Sean.
We've also learned a few more details about Johnson's afternoon of passion. A report from a Brooksville, Fla., police officer, for instance, contains the tidbit that Johnson utilized "short fast movements" to bring himself to fruition, and that his ejaculate ended up mostly on the stuffed animal's "chest area." In a statement given to police, Johnson admitted that he had committed a "horrible act" and that he is "extremely sorry."
Click below for the original story
Sourced from Gawker.com