This might be the most miserable Target store we have ever seen
Blame Canada. That may as well be Target's modus operandi these days.
"Botched," "flop," "stumble" and "remarkable failure" have all been used to describe Target's first expansion outside the U.S. into Canada where its stores have been a disappointment pretty much from the start.
It's been more than a year since Target opened its doors in Canada, and its stores are still far from profitable. Customers are complaining about high prices and empty shelves. The Wall Street Journal reported earlier this month that the store's losses are expected to reach $2 billion by the end of 2014. Its goal is reportedly to generate $6 billion a year in sales by 2017.
Of course, Target has a bunch of other problems on its hands. It's still dealing with the aftermath of a data breach that exposed millions of customers' credit and debit-card information in the pre-Christmas shopping rush. The incident has taken a toll on the company's profits, which were down 46 percent last quarter, and ultimately cost Target's CEO Gregg Steinhafel his job. But its problems in Canada, where the retailer has about 124 stores, could prove to be a much more long-lasting and costly issue.
"No retail executive would want their names associated with a business that is unable to keep basic items such a food and detergent on the shelves," Brian Sozzi, CEO & chief equities strategist of Belus Capital Advisors, wrote in a blog post Sunday. "Whatever Target Canada's leadership IS doing, in concert with HQ directives, [it] is not solving the fundamental issues at the stores and within the supply chain."
A Target spokesperson wouldn't comment on the photos, but said that the company has been "open about our focus on improving operations in Canada."
Here are some photos Sozzi's team has taken in the past week at a store in Canada to illustrate the terrible situation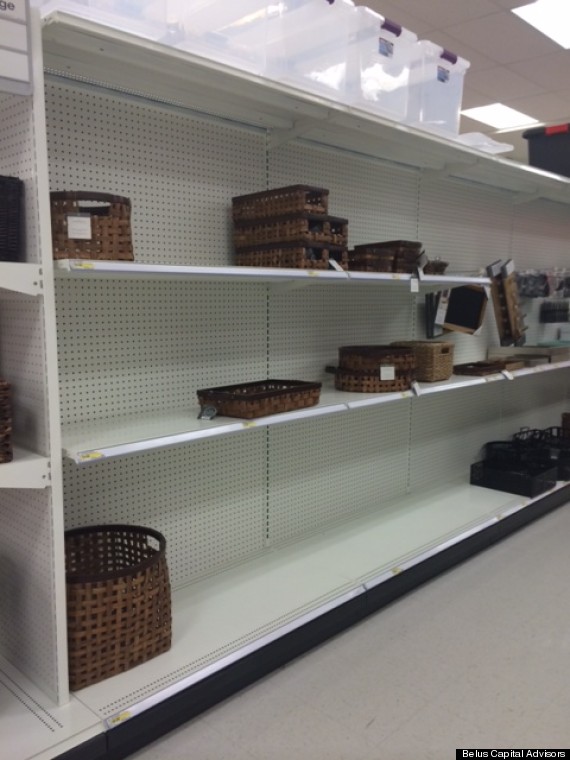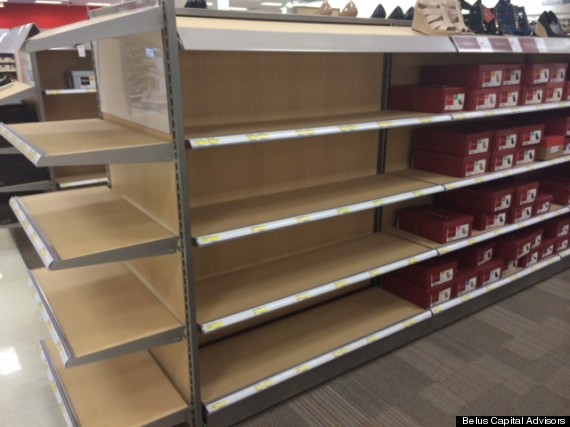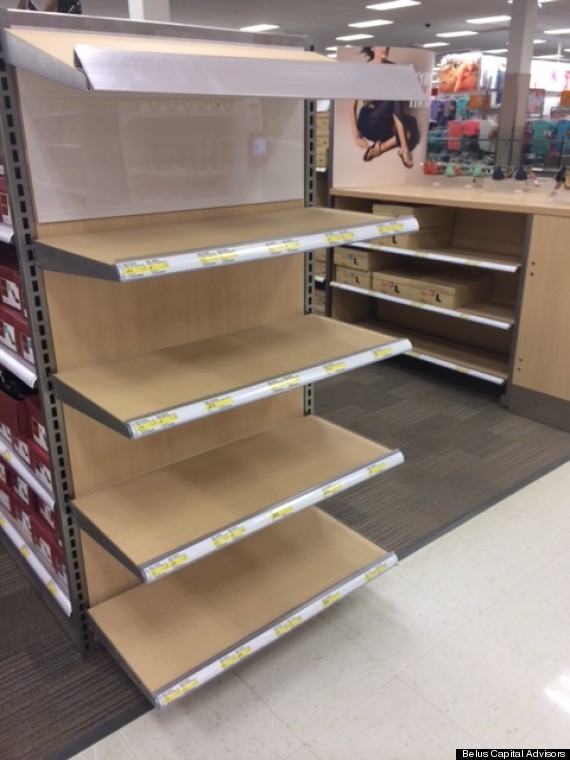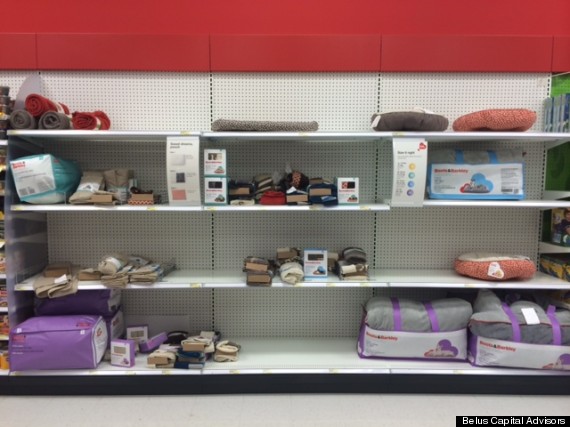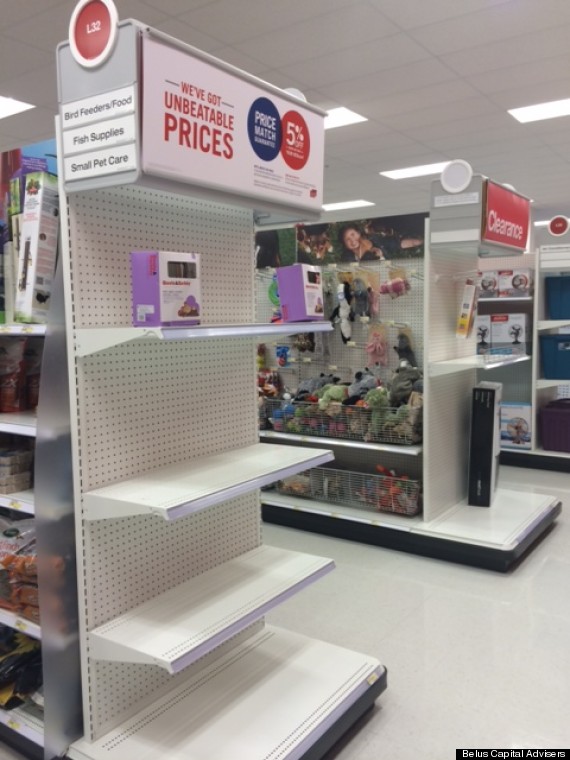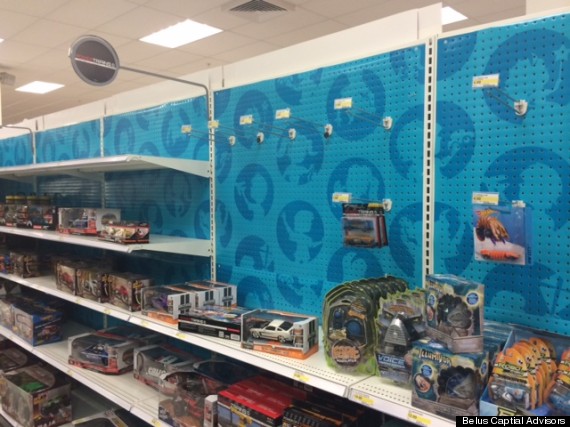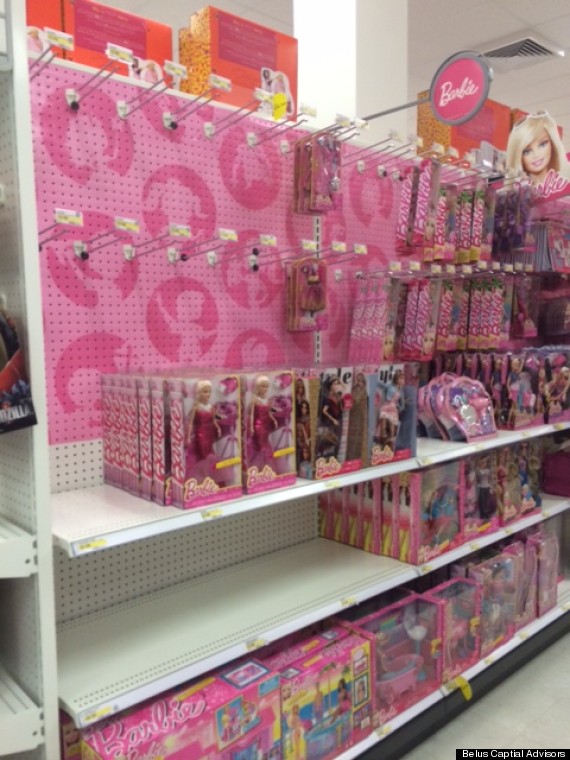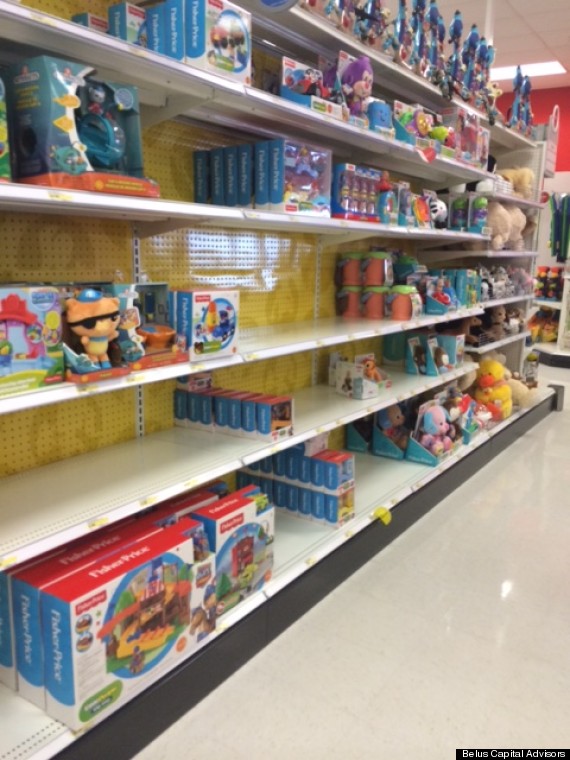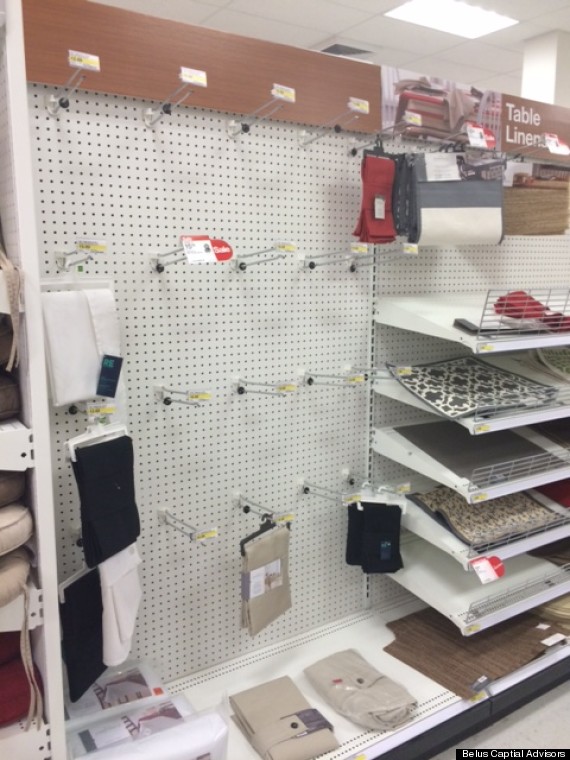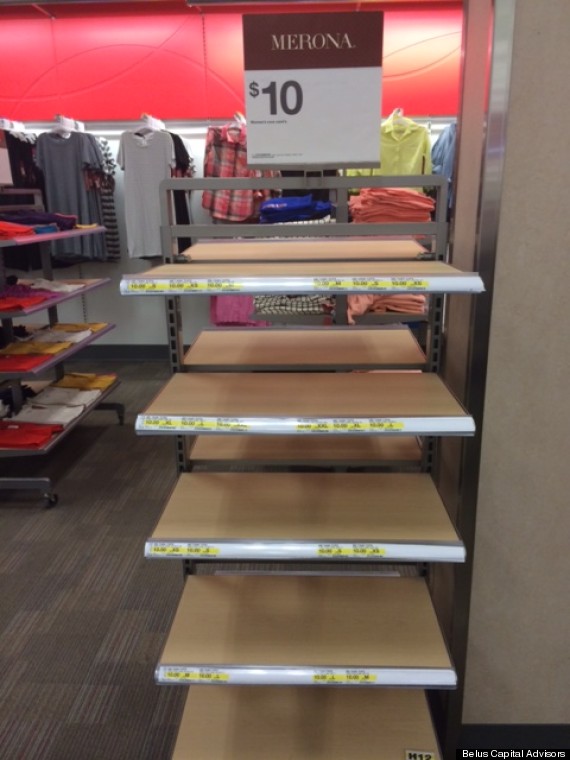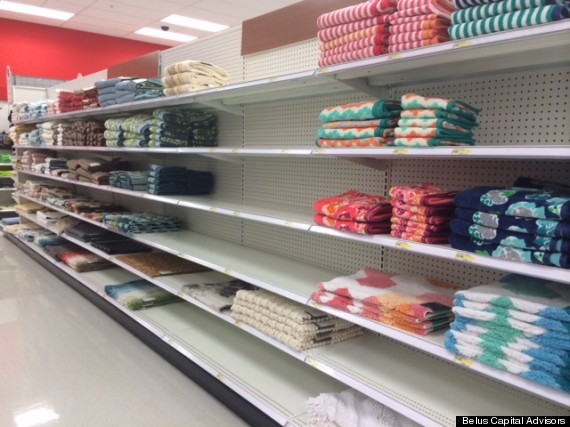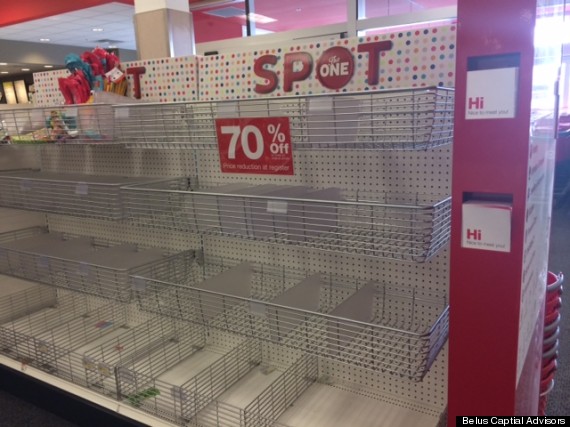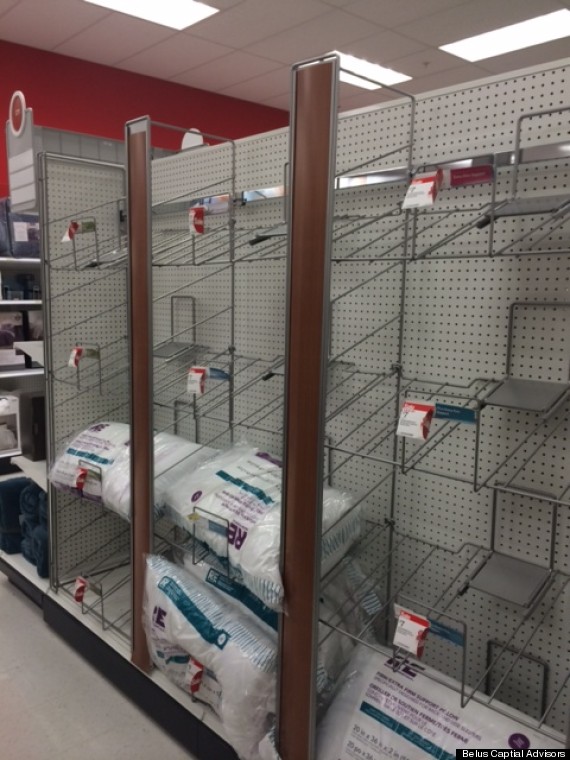 Sourced from thehuufingtonpost.com